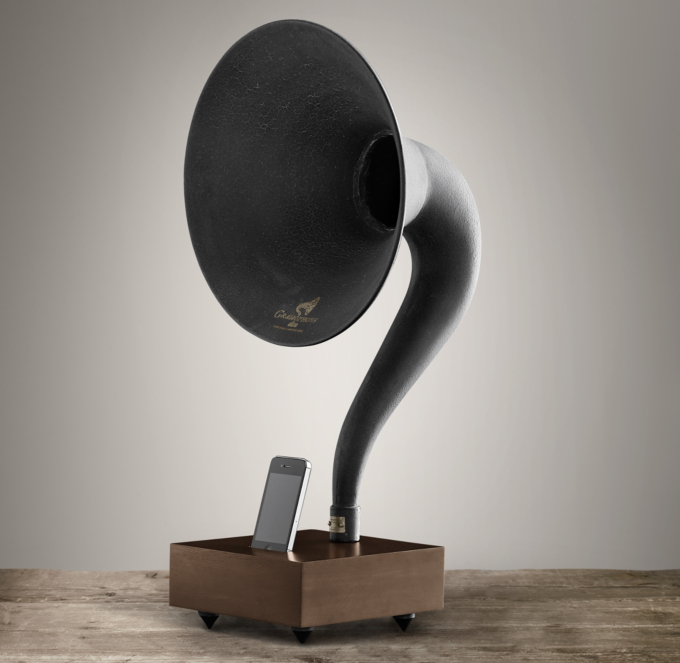 At the moment, everything that I come across that I simply must have, is from the US.
So I need to go to the US very soon, just to obtain my obsessions.
Just look at this piece, how unbelievably cool is this?! I must have you *smooches*.
This is perfect for a rainy day, when I am in a Woody Allen movie...in my head of course. *sigh* "Midnight in Paris"

, one of my favourite movies.
The iPhone Gramophone, is sold via Restoration Hardware and it is a retro device that was designed and developed by the San Francisco based furniture designer Matt Richmond.
Matt built the original prototype from a 1920's horn speaker bought from an East Bay antiques shop and the rest is history.
My lovely American readers, please let me know if you are heading towards London anytime soon as Restoration Hardware doesn't ship. Boohoo.
x, A